What is Diminished Value?
Diminished Value is the immediate loss of value a vehicle suffers due to a car accident. The loss of value remains even if the car, truck or motorcycle is fully repaired. It retains the loss due to the stigmas  associated with the accident. Diminished Value can have varying degrees. A car with light cosmetic damage will not reflect the same loss of value as a vehicle with structural damage or frame damage. There are three stigmas associated with damaged and repaired vehicles.
Stigma of Possible hidden or unknown damage from kinetic energy. The possibility of additional damage from Kinetic energy is real. Kinetic energy can travel through your vehicle damaging parts several feet away from the actual impact area, and remain undetected.
Stigma of the Quality of Repairs. There is no government mandated standard of quality a body shop must meet. As such, there will always be a question as to the quality of the repairs.
Stigma of the Damage History. The consumer will be assuming the history of the vehicle. A damage history will stay with that vehicle for the remaining salable life of the vehicle.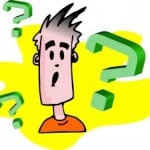 In all states except MIchigan, such as Texas, Oregon, Washington, Arizona and California, you may file for diminished value if someone else is at fault. This would be considered a third party claim, where someone else has accepted liability for the accident. If the at fault party is uninsured or there is a hit and run claim, You may claim Diminished Value under your own policy in Alaska, Arkansas, California, Delaware, District of Columbia, Georgia, Hawaii, Illinois, Indiana, Louisiana, Maryland, Mississippi, New Jersey, New Mexico, North Carolina, Ohio, Oregon, Rhode Island, South Carolina, Tennessee, Texas, Utah, Vermont, Virginia, Washington and West Virginia.. At this time, Georgia is the only state where insurance companies are required by law to pay 1st party diminished value claims, but you may also be able to claim Diminution of Value in Washington and Kansas. Although Kansas claims may have policy limitations. Diminished Value is claimable in all 50 states with the proper documentation to prove the loss of value.
Has My Vehicle Suffered Diminished Value?
---
I have Diminished Value, Now What? To file a claim and settle for a reasonable amount, you'll need solid evidence, a Diminished Value Appraisal, to prove your loss.  DVAA Works only For Consumers and Produces Credible Reports and Appraisals using a combination of book values, wholesale values, and actual real market comparables the way that the U.S.P.A.P. (Uniform Standards of Professional Appraisal Practice) intended. We determine what your Pre-loss value was, and what your Post-repaired value is. The difference is your diminished value.
We take the time to audit your estimate of record to determine if you have structural damage, frame damage, and/or cosmetic damage. This is annotated to highlight the damage. Then we wrap it all together in a full color appraisal. Each appraisal narrative is personally written by a Government Licensed Auto Appraiser. Our appraisals are developed with an emphasis on Credibility and Evidence, so you'll normally settle quicker and for higher percentages.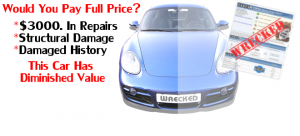 We help Diminished Value claimants nationwide. Whether you're filing diminished value in Seattle, Washington, or have a Loss of Value claim for your pickup in Houston, Texas, DVAA can help you recover more of what you're owed with a strong, credible, USPAP compliant diminished value appraisal. We have clients from all over the country who have taken advantage of our thorough, credible, professional appraisals and recovered their diminution of value quickly and easily.
Here's what our clients are saying about us:
"I sent copy of you incredible report and they came back with $10,000.  No battle at all against your documentation." L Rivara – Austin Texas area.
"I sent off your report and had a 5 minute phone call  with the adjuster and settled my diminished value claim for $5,000.00" – K Kreiling – Seattle Washington area.
"We just settled at $4,600. With no attorney and just your appraisal. Thanks so much for all your help I'll definitely use your services in the future." Tammy B. Portland, Oregon area.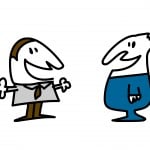 USPAP Compliant Appraisal – (Best for quicker settlements and larger awards) Includes:
USPAP Compliant Appraisal
Market Comparables.
Paid Book Values.
Audit of Final Bill.
Damage History Check.
List of Major Factors Impacting the Vehicle, causing the loss of value.
Reference of Hidden or Damage that may not have been found.
Reference of Compromised Structural Integrity. (noting known stresses such as Low Cycle Fatigue and Crack Closure.)
Signed By a State Certified Auto Appraiser.
All Supporting Documents
2 Demand Letters
Instructions including conversation samples. Negotiation tips.
Call or fill out a request on your right for a free estimate
Our Appraisals have a 100% Money Back Guarantee*
Start with a Free Estimate to find out How Much Diminished Value You're Owed.