Washington Diminished Value
Washington Diminished Value Case Law
Washington State has case law pertaining to Automotive Diminution of Value since 2011 with David MOELLER, Respondent, v. FARMERS INSURANCE COMPANY OF WASHINGTON and Farmers Insurance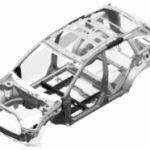 Exchange, Petitioners, and earlier cases of Diminished Value involving Real Estate Property. Diminished Value in Washington has been around for some time now. We normally see little obstruction from insurance companies when a credible appraisal has been filed.
Washington Diminished Value Appraisals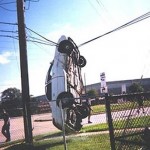 The only licensing program Washington State has for Auto Appraisers is for an Auto Damage Appraiser. Auto Appraiser or Auto Damage Appraiser? There is a huge difference between the two. Auto Appraisers determine the value of a vehicle, auto damage appraisers determine the cost of repairs to a vehicle. Many auto damage appraisers have lately become Diminished Value Experts to produce reports. Most do no have the background and experience in automotive valuations to produce a credible report and is why many choose to produce diminished value reports using formulas derived from the formula 17c.
If you've be in a wreck that wasn't your fault in Washington, you have a diminished value claim in most instances.