DIMINISHED VALUE
If you've been in an auto accident where someone else was at fault, you've suffered Diminished Value. The at-fault driver's insurance company owes you for your Loss of resale value, not just the repairs. DVAA provides the proof and documentation you need to recover your loss of resale value, also known as "Diminished Value".
Free Accurate Estimates

Appraisals in as little as 24 hours
Signed By a Government Certified Auto Appraiser
Money Back Guarantee
 Hi, I'm Ken, of the appraisers here at DVAA. I'm an Automotive Expert Witness, a government certified auto appraiser and now, the Appraisal Director for the Diminished Value Auto Appraisers network. I have over 30 years total experience in the auto industry and have served as an expert witness in many Diminished Value court proceedings. I have my own auto appraisal practice and have been a Certified Auto Appraiser specializing in Diminished Value for over 8 years and have over 30 years experience in the automotive industry.
At no-fault of your own, your vehicle is now worth thousands less even though it's been repaired. It doesn't feel or drive like it did before. Your car or truck now has a damage history and may be branded for life with a negative Carfax® Report reducing the value of your vehicle. That's not fair. In a perfect world, the insurance company would just replace your car. But, the world isn't fair and insurance companies only care about their bottom line. DVAA's Loss In Value Appraisal provides the credible proof and documentation you need to recover your loss of resale value, also known as "Diminished Value".

Gather Your Documentation. In order to start your appraisal, you'll need to provide us with accurate documentation. Here's what we'll need to process your appraisal.
Estimate with Summary or Final Bill.  The auto body shop or the insurance company who paid for the repairs can normally provide you this documentation in a PDF. We prefer you provide the Estimate with Summary as this document may identify additional structural or frame damage and/or repairs that a proprietary Final Bill may not.

Gather and Verify Key Information.

Date of Loss – this is the date the accident occurred.
Mileage at the date of loss – Verify the mileage on the estimate.
Cost of Repairs – Verify the cost of repairs. Enter only the cost associated with the loss.

Request a Free Estimate. Once you have all your documentation ready, you can move forward with requesting a free estimate of your loss of value. Once you submit your information, a government certified auto appraiser with a minimum of 8 years experience producing diminished value appraisals will contact you and provide you with a free estimate of your loss.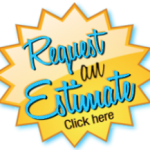 Why choose us?
✔ Each appraisal is Signed and Certified by a Government Certified Auto Appraiser.
✔ Includes Sample demand letters and easy instructions.
✔ We follow standards set by the Uniform Standards of Professional Appraisal Practice (USPAP).
✔ Certified appraisers with a minimum of 25 Years of automotive sales and valuation experience.
✔ Turnaround time is within 2 business days for a real appraisal, not an instant unsigned assessment.
✔ 100% money back guarantee*.

"The Hartford came back with $7,000 on the first offer!" Russ G.


"Liberty Mutual Paid 100%!"
"Just a note to let you know that Liberty Mutual accepted your diminished value number of $2,840.00 for my Jeep, and will pay it. Merry Christmas!"

"I was expecting a fight, but I sent the appraisal in and Progressive's initial offer was $4,000 and finally settled at $5,200 " M. Alvarez – Houston, TX


"Sorry it has taken me so long to tell you this, but Safeco settled with me for $5,000!  I was incredibly happy about that and I just wanted to give you a big ol' heartfelt thank you!  I never could have done it without your help.  I think it was less than a week after I sent them your estimate that I had a check in my hand. Again, THANK YOU!! Luke R.

"AAA Paid 77% of your Valuation"
"The insurance company (AAA Insurance) has responded. They are offering $1,746.75 to settle the case. Your value was $2,503.00." -Henry

"I've got a check from State Farm for the total sum you appraised – thank you very much! -G. McCoy

"settled for nearly $4,500 dollars, I'm no longer a skeptic." J. Smith


"Received my appraisal within 48 hours signed by a certified appraiser. Not only did they pay the full amount, but they reimbursed the cost of the appraisal also. -C. Royals