SSSSHHHHHH!!!! Oregon Diminished Value is a Secret! A secret the insurance companies don't want you to know. Diminished Value also known as Diminution of Value, is the loss of value a vehicle suffers due to a collision once it is completely repaired. A normal prudent consumer will not pay the same amount for a vehicle with prior repaired damage or damage history as they will for a vehicle with no previous damage. The the amount of discount needed to entice the consumer to consider the previously wrecked vehicle the same as the vehicle with no prior damage is the Diminished Value. If you have DIMINISHED VALUE, Oregon is one of the states that has a long history of diminished value case law dating back to the 1940's with Dunmire Motor Company v. Oregon Mutual Fire Insurance Company, 166 Or 690. This is what makes claiming Diminished Value in Oregon so easy. The long history of Diminished Value Claims, and the Oregon Statute ORS. 20.080. According to ORS. 20.080, in the event the insurance company doesn't settle within 30 days of the demand, the claimant can retain an attorney and if the attorney prevails and increases the offer one penny, the insurance company would have to pay not only the settled claim amount, but also reasonable attorney fees.
Do you have Oregon Diminished Value? Let us help.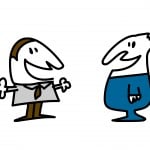 Beware! There are several online companies that can be detrimental to your claim award. Here's a few types to be wary of are:
Companies that give you outrageous estimates. Some of these companies are always at the top of the page on Google and pay thousands per month to be their. Even though some are well established appraisers with 10+ years experience in producing Diminished Value Appraisals, they have lost their credibility due to consistently producing inflated appraisals. Many of these companies are blacklisted with the insurance companies and will cause your claim to be put under the microscope, if you're lucky. As some Insurance companies may void the appraisal which can make getting a reasonable settlement nearly impossible.
We do it all with nothing out of your pocket Diminished Value Appraisal Companies! Appraisers who work on contingency or take a percentage of your claim. This is illegal in Oregon! 
Law Firms disguised as Advocates! Many are professionals at taking your money. They may lead you to believe they'll do all the work for very little compensation after TheyYou get paid, only for you to find out that they're retaining most of your claim. Many of these "Advocate" companies are actually law firms targeting Claimants and may take up to 45% of your claim right off the top, then charge you for "incidentals" which could include $1000 appraisals, $300 inspections and even $10. per page copies.
Online appraisal companies who are not licensed in Oregon. Their credibility may not be taken seriously since they are usually not licensed at all, or certified by some other internet group that is not endorsed by any government agency. These are usually very easy for insurance companies to just say, "that appraiser is not authorized by ODOT to appraise vehicles in the state of Oregon. Then you're out for as little as $49 for a general diminished value calculator Appraisal "assessment" up to $950.00 that some companies charge.
Appraisers who work mostly for the Insurance Companies. If the Oregon insurance company your claiming diminished value against refers you to an appraiser. Make sure you check them out. The majority of online appraisers are previous insurance and body shop personnel and work daily against Oregon consumers. Most of these appraisers have motive to develop "conservative" appraisals that may be as little as a tenth of what you're actually owed.