ALL SUBMITTED INFORMATION IS COMPLETELY CONFIDENTIAL AND IS NOT SHARED WITH ANYONE. 
Your Free Diminished Value Claim review will provide you with the information you need to make a well informed decision as to how to move forward with your claim.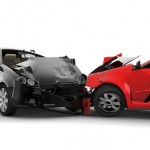 You will be contacted by a state licensed auto appraiser with at least 5 years experience working with diminished value claims. He will review your documentation and have an open discussion with you related to your claim. The appraiser will cover:
The type of damage your vehicle has suffered, whether cosmetic or structural and to what extent. (if you have included the estimate of record)
The approximate loss your vehicle has suffered and if you have a viable claim in your state.
A review of the type of evidence the insurance company will expect.
An overview and information on how the diminished value claim process works in your state.
An overview of the evidence needed to get you paid quickly.
Please start your Free Diminished Value Claim Review by filling out the form to your right.