Order Your Diminished Value Report for Only $149.00
Our appraisals are USPAP (Uniform Standards of Professional Appraisal Practice) Compliant.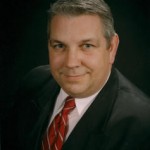 All diminished value appraisals are not created equal. Each appraisal is prepared and signed by our senior appraiser. Mr. Nix has over 30 years of automotive industry experience, founder of several Automotive Owner's Clubs with over 80,000 members, an administrator for the largest automotive forum network in the world, and is an expert witness for motor vehicle diminished value claims.
To get started, Just follow these simple steps. 
Provide us with the Final Repair Estimate. You can normally obtain this from the Auto Body shop. (please request they provide it to you as a PDF file). You can either Upload it in the form below, email it or fax it to us.
Complete the form below and submit your payment for the appraisal.
If for some reason you can't upload the repair estimate, please email it to: DVAAhub@gmail.com ATTN: ESTIMATE with your Name in the Subject Line, or Fax to: 1(888) 343-3317.
Within 48 hours of completing the above steps, You'll Receive:
Your Diminished Value Report signed by a State Certified Auto Appraiser. 
Sample Demand Letters for both the Insurance Company and the At-Fault driver.
Detailed instructions along with "Diminished Value Made Easy" which includes  sample dialog, examples, and rebuttals.
Phone and Email Support to help you recover your vehicle's Diminished Value.