The 411 on Ken Nix, Independent Auto Appraiser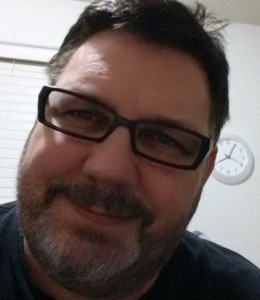 My name is Ken Nix and I'm the owner of DiminishedValueOfOregon.com, DiminishedValue.net and about 40 other web sites. I've been into cars all my life. I grew up in a Chrysler dealership my Uncle owned. My mother was the office manager, my other uncle the Service Manager, my cousin was a mechanic and my Grandfather even lived on the premises.
My Love Of Cars
I guess my love of cars started when I was little. My brother was 15 years older than I was and he was into drag racing. We lived in a small town in East Texas and we had several old cars on our property including a '58 Chevrolet Impala my brother wrecked drag racing right in front of our house. I would play in the Impala, a '56 Chevy or a early 60's VW Beetle every day, pretending to win the Indy 500. When I finally got rid of my car books in the 80s, I had over 4,000, and I had read every one of them from cover to cover, sometimes two or three times. I especially had a love for 911 Porsches, BMWs, VWs, and other European cars.
Outspoken
I'm a little outspoken and tend to have a hard time keeping my mouth shut, especially when I see someone being taken advantage of. Seems I've had that problem all my life. I was fired from a Honda Dealer in Northern California and Blackballed because I refused to sell a Truck I knew had a damaged frame. The dealer didn't like it because I told the customer not to buy it. He bought it anyway from another salesperson. I've had managers threaten to fire me many times over the years due to my speaking my mind if I felt someone was getting taken advantage of.
I used to sneak off to the auto auction with my Uncle Harvey when I was in my teens. You could ask me a question about any car and I could tell you the answer. 0-60, I knew it, Top speed? I knew that too. Horsepower, torque, skippad? No problem. I started selling cars for a dealership in the 80's, in a small town outside of Austin Texas. We later moved suburb of San Francisco, California where I received a quick education in deceit and being a jerk. We moved back to Texas where I worked for Glass Chevrolet and Frank Berka. Mr. Ira Van Glass taught me a lot about not only the world, but also people, cars and basketball. At least indoor basketball. Mr. Berka taught me a lot about appraising cars and business. Both were fantastic people and mentors.
An Epiphany
After working car sales for over 2 decades, I came home one day and my son told me about the great sales experience he had in the neighborhood selling some things for his school. It felt like a slap in the face when he told me how he "peeled the customers like a grape", and completely sold out of everything he had. In one sense I was proud of my son for his accomplishment, but at the same time felt ashamed for teaching him to take advantage of people. My sales immediately suffered until I quit and went to work for Diversiform who was later bought by Reynolds and Reynolds. Here, I met a man named Oliver Connelly who helped me restore my confidence and realize that you have to stop and take a deep breath of life once in a while. This is when it really started to hit me just how much I had missed in watching my kids grow up. 12-16 hour days at a car dealership 7 days a week is not a place for a father. If you're in car sales, have kids and reading this. I suggest you quit today. You'll be glad you did in 10 years, probably in two months.
In April of 2010, Aaron Butler, a local auto appraiser and at the time manager at Sunset Audi/Porsche, who had been my previous supervisor at a car dealership approached me about working with him preparing Diminished Value Appraisals. He paid for my license and I started doing research. I got in touch with Justin Petty of Petty Details in Tyler, Texas and he took me under his wing provided me with years of information about Diminished Value. I ran into a client who had some structural damage that wasn't repaired correctly and I asked Leif Hansen for his help. Not only did Leif help many of my clients free of charge, but gave me a crash course on spotting bad repairs and inferior parts.
The person I have the most to thank is my wife whom I've been with for 25+ years. If it wasn't for her, I would have never found myself and turned full circle to the person my parents raised. Now, I live to help people. I love my job as I have a chance to make a difference and help advocate for people and it's a great feeling.
When looking for a Vehicle Appraiser, you of course want someone with experience. I have over 25+ years in the automotive business, with over ten in the Portland, Oregon metro area. I've sold Porsche, Volvo, BMW, Mercedes, Volkswagen, Honda, Toyota, GMC, Pontiac, Chevrolet, Ford, Dodge, Chrysler, Kia, Hyundai, Mini Cooper and just about any current style vehicle you can name
When it comes to Volkswagen, Honda and Toyota, I was always the go to person for product knowledge and safety systems. This gives me a great advantage over most appraisers as they usually don't even know what an ACE frame on a Honda is, or WHIPS or SIPS on a Volvo, or that a Passat actually has wipers on its brakes to prevent brake fade when they get wet. I was the Founder of VolkswagenOwnersClub.com, MyFastGTI.com, NWdealers.com and JettaJunkie.com. While employed by Diversiform and Reynolds and Reynolds I worked in collaboration with many of the largest auto groups in the country including Champion, Lanphere, Crestmont, Autonation, Penske Auto Group,  Maita, Van Tuyl Group, Ron Tonkin, Fletcher Jones, Red McCombs and AAA. My connections in the automotive industry enable me to produce the most accurate appraisal, no matter what type of vehicle you may have.
I feel my background in sales gives me a distinct advantage when compared to our competitors. I've found that most appraisers' background are in auto collision or as an insurance adjuster. Most have never sold a car in their life and have no idea what is happening in the market. I was speaking with an appraiser just the other day and he didn't know what a hard or soft book car was, or that some vehicles are even affected by fleet sales. (Example: a vehicle that is a national fleet vehicle, think rental car, who may have a current book value at $15,000, but due to having a large amount of cars being dumped into the used car market when that model is retired from a rental car agency  is only worth maybe $11,000 due to supply and demand) And I believe my background in actual vehicle sales, inspection and valuations is the main reason my appraisals are so successful.
Thank you for taking the time to consider me as your appraiser.
Sincerely,
Ken Nix