YOUR VEHICLE MAY LOOK THE SAME AS IT DID BEFORE THE WRECK, BUT IT'S NOT WORTH THE SAME.
You've Suffered Diminished Value
If your car or truck has been wrecked, it now has a damage history and may be branded for life with a negative Carfax® Report.
---
DVAA is a Diminished Value Auto Appraisal firm that specializes in Diminished Value Claims. Each Diminished Value Appraisal report is prepared by a Government Certified and Licensed Auto Appraiser.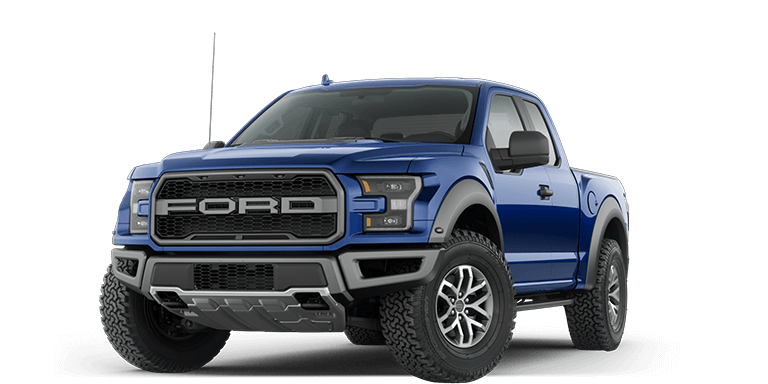 A Few Things You'll Learn At This Site:
What Diminished Value Is.
The different type of Vehicles you can claim your loss of value on. Cars, Trucks, Motorcycles, RVs, etc.
If you have a Diminished Value Claim.
Approximately How Much Diminished Value Do You Have? (Using our DV Calculator)
Why you need an appraisal not just a report.
How much an appraisal for Diminution of value of a Motor Vehicle costs.
How to file a claim.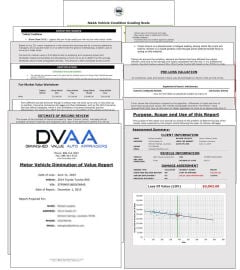 You no longer have just a generic piece of paper stating your diminished value, but a unique appraisal that follows the Uniform Standards of Professional Appraisal Standards.
The Appraisal will be signed by a Certified Auto Appraiser.
We do not have vested interest in any other automotive activities such as Auto sales, Auto Body Repair, Auto Parts Sales, Etc. Using an appraisal company who has vested interest in another automotive business, could put your entire case at risk due to conflict of interest.
We never accept tips, bonuses, etc. 
We follow U.S.P.A.P. STANDARDS. USPAP stands for the Uniform Standards of Professional Appraisal Practice. In most states it is the law that a Real Estate appraiser must follow USPAP Standards producing an appraisal. When it comes to a vehicle appraisal, there normally is no law stating certain standards must be used. This is how many appraisers produce low quality reports and get away with it. We've found many appraisers stating they're USPAP compliant, while not even following the basics. This is due to very little regulation in the auto appraisal industry.
Proven Process. We've developed a proven process to reduce the chance you will have to go to arbitration or court. By producing unique, credible appraisals that use math to substantiate our opinion we've been able to increase the chance that the insurance company will settle quickly and for a larger percentage of the claim than ever before.
The Appraiser appraising your vehicle will have at least 20 Years of experience in Automotive Sales and Valuations.
Your Appraiser will have at least 15 years experience in automotive marketing directly from vehicle manufactures, including Ford, Volkswagen, Honda, Kia, Toyota, Volvo, Chevrolet, Chrysler, and many more.
We use professional, paid automotive products and auction information to produce your appraisal. Not FREE sites like KBB.com or NADAguides.com.
Diminished Value is the immediate loss of value a vehicle suffers due to a car accident. The loss of value remains even if the car, truck, Motorhome or motorcycle is fully repaired. It retains the loss due to the stigmas  associated with the accident.
Diminished Value can have varying degrees. A car with light cosmetic damage will not reflect the same loss of value as a vehicle with structural damage or frame damage.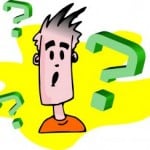 In most states, such as Texas, you may file for diminished value if someone else is at fault. This would be considered a third party claim. This is where someone else has accepted liability for the accident.
If the at fault party is uninsured or there is a hit and run claim, You may claim Diminished Value under your own policy in Texas if you have uninsured property damage insurance and the driver of your vehicle was not at fault.
3rd party Diminished Value is claimable in 49 states with the only exception being Michigan. Whether you're filing diminished value Claim in Dallas, Texas, or have a Loss Value claim for your pickup in Katy, Texas. We can help you recover more of what you're owed with a credible USPAP compliant vehicle Appraisal. We have clients from all over the country who have taken advantage of our reports and recovered their loss quickly and easily.
Check to see how much value your vehicle has lost!
Why Choose DVAA to prepare my appraisal?
Even though most states require an appraiser to follow USPAP standards when preparing a real estate appraisal, most states have no laws that require the appraiser to follow any standards when preparing an appraisal for a car or truck. Most states also do not have an auto appraiser certification and/or licensing program. The majority of online DV Appraisers don't even have a background in determining the overall value of a vehicle. Many state they have appraised tens of thousands of vehicles. What they don't tell you is most of those "appraisals" were for auto damage repairs, not overall valuations to determine Actual Cash Value or Market Value. When you choose DVAA for your appraisal needs, the appraiser preparing your report will be Certified and Licensed by a government entity, not by a private group willing to issue an "Auto Appraiser's Certification" to anyone willing to provide $500.00 and answer a few questions online. Each appraisal is signed, dated and has the appraiser's official government certification number on it.
Do I need an appraiser to prove Loss Of Value?
The burden of proof is on you when filing a Diminished Value Claim. You can't just call a few dealers and send the information to the insurance company. You must establish the variance in order to establish the loss of value. Variance is why an appraiser is used. Fungible commodities such as Gold, Silver, stocks and bonds are freely exchangeable or replaceable, in whole or in part, for another of like nature or kind. For example, an ounce of gold is exchangeable with another ounce of gold. There is no variance in the value. The automotive market and the real estate market are imperfect and in turn has variance. Two exact vehicles, with the exact equipment, color and miles being sold at the same dealership will normally not sell for the same price. There can easily be a thousand dollar difference in the sales price between the two vehicles. This difference is the variance. An auto appraiser determines the variance by following appraisal standards.
Do Performance and Luxury Cars Suffer More Diminished Value Than Family Cars? Yes!
J.D. Powers ranks the Mercedes-Benz  C-Class as being the most popular Luxury Car in America. Everquote maintains that the most popular Family "Car" in Texas is the Honda Accord. Just the price difference alone allows the C-Class a higher loss of value due to a stigma.  The C-Class is approximately $15,000 more in cost, Dealers know that the higher the cost, the more risk they have if something goes wrong with the vehicle. Parts and labor may cost more if the Mercedes needs repairs compared to the Honda. So a dealer will normally build a cushion into the price in case there is an unexpected repair related to the previously damaged Vehicle.
Request a Free Consultation with a Licensed Auto Appraiser
How do I file a Diminished Value Claim?
To file a claim for Diminished Value, you need to provide evidence of your loss. Since the value of a vehicle varys from vehicle to vehicle, you need an appraiser to determine the resale value your vehicle will normally lose on average.Our appraisals are credible and stand up to scrutiny because they follow USPAP standards. Most online appraisals base their values on Retail Value. Unless you're an auto dealer, you can't sell your vehicle for "RETAIL". To claim your loss, you need to file a demand letter with the evidence of your loss (a Diminished Value Appraisal). We produce vehicle diminished value appraisals for Cars, Trucks, RVs, Diesel Pushers, Motorcycles, Semi Trucks, Heavy Equipment and even powersport vehicles like 4 wheelers.
"The Hartford came back with $7,000 on the first offer!" Russ G.

"Liberty Mutual Paid 100%!"
"Just a note to let you know that Liberty Mutual accepted your diminished value number of $2,840.00 for my 1975 Jeep, and will pay it. Merry Christmas!"
"As the Used Car Manager at the oldest Ferrari Dealership in North America I felt confident I could handle the Diminished Value claim on my BMW with ease. I couldn't have been more wrong. Because of your help I was able to get a satisfactory settlement on my BMW in excess of what I thought possible." Lance S.
"Sorry it has taken me so long to tell you this, but Safeco settled with me for $5,000!  I was incredibly happy about that and I just wanted to give you a big ol' heartfelt thank you!  I never could have done it without your help.  I think it was less than a week after I sent them your estimate that I had a check in my hand. Again, THANK YOU!! Luke R.
"AAA Paid 77% of Valuation"
"The insurance company (AAA Insurance) has responded. They are offering $1,746.75 to settle the case. Your value was $2,503.00." -Henry
"I've got a check from State Farm for total sum you appraised – thank you very much! -G. McCoy
"settled for nearly $4,500 dollars, I'm no longer a skeptic." J. Smith

"Received my appraisal within 48 hours signed by a certified appraiser. Not only did they pay the full amount, but they reimbursed the cost of the appraisal also. -C. Royals

What is Diminished Value?

Diminished Value is the loss of value a wrecked and repaired vehicle has suffered due to now having a significant damage history. Your car now has a damage history and may be branded for life with a negative Carfax® Report. Auto Dealers will now pay you less for your vehicle as it will be harder for them to sell. When compared to another car with no accident history, a normal buyer will pay less for a vehicle with a prior accident history.
DVAA is a Diminished Value Auto Appraisal firm that specializes in Diminished Value Claims throughout the nation. Each Diminished Value Appraisal report is prepared by a State Certified & Licensed Auto Appraiser.
Why Choose Us?
✅ Licensed Auto Appraiser #V34-075.
✅ We only work for Consumers.
✅ Each Appraisal is Prepared by a Licensed Auto Appraiser.
✅ We specialize in Late Model Vehicles, not classic cars.
✅ USPAP Compliant Appraisals.
✅ Fully Detailed Instructions
✅ Expert Negotiation Assistance
✅ Includes 2 demand letters (one to the insurance company, another to the at-fault driver).
✅ No Risk, 100% Money Back Guarantee*
What you receive for your $149.00
USPAP Compliant Appraisal To Determine Diminished Value – Includes:
USPAP Compliant Appraisal
Market Comparables.
Audit of Final Bill.
List of Major Factors Impacting the Vehicle, causing the loss of value.
Reference of Hidden or Damage that may not have been found.
Reference of Compromised Structural Integrity. (noting known stresses such as Low Cycle Fatigue and Crack Closure.)
Signed By a Government Certified Auto Appraiser.
Demand Letters
Instructions including conversation samples. Negotiation tips.
100% Money Back Guarantee*